Welcome to the Cloud
What is the cloud?
Traditionally, companies had to purchase servers and host them in their own datacenters. The initial costs are high because software licenses, server room fit-out, ongoing and rising cost of energy, rising costs of IT staff, rising price of office rental space and the hardware had to be paid for in advance or on an high interest-rate load. Because many small to medium sized organisations don't have the benefit of economies of scale (such as multi-billion dollar corporations), the customer has low buying or bargaining power.
You can think of the cloud as infrastructure that you need, only when you need it and at a very low price. Pay for only what you use and save enormous amount of money by sharing the costs of the hardware, infrastructure and maintenance. In addition, the datacenters and costs of the hardware are reduced because larger cloud companies (such as Rackspace or Amazon) can take advantage of the economies of scale. Furthermore, they can afford to have highly skilled staff who design and manage these systems to give optimal performance, better security and higher reliability than what a small to medium sized organisation can afford.
One of the key advantages of the cloud apart from cost savings, reduction in expenditure, improved security, availability, reliability, agility and scalability is the ability to access your data anytime, anywhere. You can have remote access to your data with any kind of device (PC, Laptop, tablet or mobile phone). You can access everything on your PC and on your servers through almost any kind of device, anywhere you go!
Is it secure?
A common misconception is that the cloud is insecure. Is it really insecure? A number of studies have been done by several well reputed analyst firms including Pierre Audoin Consultants (PAC) and Gartner. The conclusion from these studies is that state-of-the-art cloud providers (including Amazon AWS, GoGrid, Rackspace, Google) are more secure than most self-hosted servers.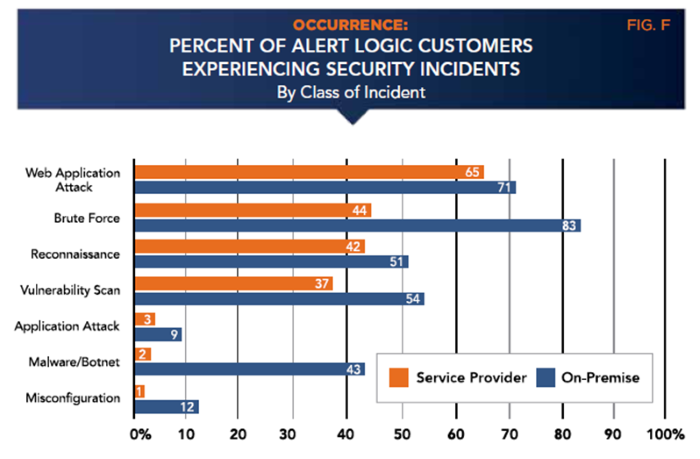 Dewlock takes more security compliance measures than almost any on-premise hosted solution. We works with cloud providers which comply with the following security standards:
SOC 1/SSAE 16/ISAE 3402 (formerly SAS 70 Type II)
SOC 2
SOC 3
FISMA
DIACAP
FedRAMP
PCI DSS Level 1
ISO 27001
ITAR
FIPS 140
HIPAA
Cloud Security Alliance (CSA)
We take extra security precautions for all our customers including protection against distributed denial of service (DDoS) protection and password brute-force attacks. All connections to the servers are protected by encryption using a minimum of 1024-bit encryption and through the use of certificates for server access. Our
firewalls
allow you to control both inbound and outbound traffic with your own custom rules. For authentication we provide
Multi-factor authentication (MFA)
if required which includes finger-print scanning, one-time passwords, facial recognition and retinal scanners.
Data
can also be
encrypted
as it is stored in the cloud. The cloud solution we provide offers comprehensive monitoring, alerts, and we can provide a complete audit on what was done, when and by whom.
The cloud offerings that we have are one of the most secure in the industry with our security specialists at your service, we will ensure that your environment stays safer than having the servers hosted within your own organisation.
Is it reliable?
We can guarantee that your data will have 99.999999999% availability. We use the same infrastructure and cloud provider as Dropbox, Netflix, Expedia, Pininterest, NASA, Sun Corp, and the Daw Jones. Some of the largest companies use the cloud because of it's reliability and performance characteristics. If your servers are performing slowly, we can upgrade to a larger server within minutes. In fact, we can use auto-scaling to automatically upgrade your server without your customers even noticing any down-time at all.
The reliability of the servers can be adjusted to your requirements. We can use replications and clusters of servers so that you experience almost zero down-time even during upgrades and patches. Availability zones exist throughout Australia and the rest of the world so that if one region is affected, you can continue operating your business. Each zone is a completely isolated data center and all your data can be replicated across these zones and regions with very little impact on performance.
A reliable Internet connect from your business is required for a cloud based solution, and this is normally not a problem in most cities. If however, this is a problem, we can implement a hybrid cloud solution where part of your infrastructure is on-site and the cloud will be used as your backup site or the site your mobile workforce may use.
Is it difficult to use?
Large cloud operators spend billions of dollars to provide the tools to make it easy to provision, manage and maintain cloud infrastructure. These tools are much easier to use than any other tools available for you to purchase. They have been tried and tested for years by hundreds of thousands of customers. More customers have used the tools by the largest cloud providers than tools provided by even the most reputable non-cloud based IT companies.
The cloud management tools are not only easy to use... they also just work! No need to restart servers and deal with installing, configuring and patching third party software. The interfaces are all web based and your infrastructure can be managed anywhere at anytime. Most of the interfaces are visual interfaces providing clear and accurate information about the status of your services. We can also provide additional visual dashboards so that you can see how the servers are performing.
Cloud Migrations
What can be moved to the cloud?
Technology has improved dramatically in the last three years and today, almost everything can be migrated to the cloud. We can take an image of almost any machine and move that machine into the cloud so that it can be accessed anywhere, anytime, providing you have Internet access. We can take care of upgrades, maintenance and also the backups of all the machines automatically with no intervention on your part. We can also create snapshots which is an exact image of your applications and the data at that point in time so that you can roll-back or access previous version whenever you have a problem.
How can I access my applications?
Accessing your applications can be no different that how you access them now. You can access your applications from your PC, Laptop, tablet or mobile phone. We can even get rid of all your desktops and replace them with a diskless based terminal that needs no maintenance and consumes much less power than a standard desktop. A cloud terminal consumes only 5 Watts of power. Using low power devices can save even the smallest businesses hundreds of dollars a month on electricity fees alone. The only negative aspect of moving into the cloud is that the performance depending on your Internet access. If you have slow Internet access, there could be a slight delay in launching applications. With the NBN just around the corner, your applications will appear almost like they are hosted within your own building.
How much will it cost?
It depends on how many servers you have and how much data needs to be migrated. In general, storage is cheaper, electricity is cheaper, cost of Internet access is cheaper, almost everything including both hardware and software are cheaper when you move into the cloud. Over a period of 3 years, most companies realise up to a 55% reduction in costs vs hosting the infrastructure in-house.
We can do a full costing for you up-front so that you can see the cost-benefits yourself before you decide on migrating to the cloud. We can also adjust the infrastructure at anytime to bring down the costs for further savings by delivering to your requirements and increasing your capacity as your business grows.
How long will it take?
Most cloud migrations projects can be completed in less than a week. There are many stages in the process... taking an image and migrating your data into the cloud will take the longest time as we need to ship the encrypted data to the datacenter. Once it reaches the data center, it will only take minutes before we import the data and start the servers for you to use. During the first few days, we will tweak the system and the servers to optimise the performance, then start the automation processes so that you no longer need to manage your infrastructure.
Will it impact my business?
There will be no down-time during the migration process. It will have absolutely no impact on your business. Some businesses may need to keep certain applications on-site. These applications run specialised medical devices like x-ray/MRI machines, life support systems and some equipment/applications used by dentists cannot be completely migrated to the cloud. Most medical applications can be migrated and those that cannot are migrated but accessed locally by streaming the application to the workstation from the cloud (data is in the cloud, but application runs locally).
Who will help you do it?
Dewlock can help you! We are an Amazon Certified Consulting Partner and have experts in the Cloud computing. Please contact us for a free quote and presentation.